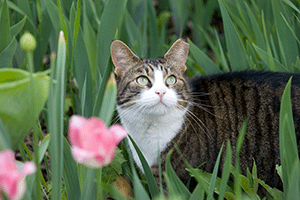 A feral cat is a descendant of a domestic cat that has returned to the wild. These cat's have never had any contact with humans or had had limited or diminishing contact over a long period of time. Kittens born feral can be socialized and brought into the home.
Is there a difference between feral cats and stray cats? There most certainly is. A stray cat had previously been socialized, interacting with people on a regular basis. At one point the stray cat had decided to leave the home, was abandoned, or lost. Over a long period of time a stray cat can become feral as the interaction with people quickly diminishes and the survival instinct takes over. A feral cat is one that has not known or had any contact with people and lives alone in the wild.
For more information visit www.alleycat.org/strayorferal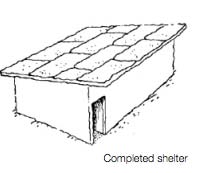 Build a feral cat shelter
If you are interested in building a cat shelter for ferals in your area, plans can be found at the following links below.